Among the challenges we face in this century are climate change, flooding in some parts of the globe and drought in others, dwindling supplies of potable water, mass famine, the inequitable distribution of wealth and resources, war, oppression, and other natural disasters.
A major fallout of all these challenges is irregular migration – a phenomenon that is present in most regions of the world.
This is now a major political and social problem since it creates divisions and prejudice in recipient countries that many politicians use in their domestic political campaigns as we have seen from the rise of populists in many developed countries.
The United Nations High Commission for Refugees (UNHCR) calculates that at any given time there are some 82 million forcebly displaced persons around the world, of whom some 26 million are refugees.
About 85% of refugees are housed in camps in developing countries that can ill afford to have them there.
An internally displaced person (IDP) is one who has been displaced in their own country.
A refugee is one who has crossed a border to seek asylum from violence or violence in their home country.
The countries with the largest IDP populations were Syria (7.6 million), Colombia (6 million), Iraq (3.6 million), the Democratic Republic of the Congo (2.8 million), Sudan (2.2 million), South Sudan (1.9 million), Pakistan (1.4 million), Nigeria (1.2 million) and Somalia (1.1 million).
Refugees can be political or economic.
Political refugees flee their countries in fear for their lives, and their situations are governed by international conventions that set out rules for their treatment by receiving states and the United Nations and its agencies.
Economic refugees have no such protections since their lives are not in danger in their home countries, and all that they seek is a better economic future elsewhere.
Both types of refugees and IDPs find themselves in this situation because of one or more of the challenges facing us globally.
Climate change has impacted every corner of the globe.
Floods, storms, pollution, congestion, lack of food or potable water have created flows of people within and between countries
Wars in Yemen, Iraq, Afghanistan, Syria, Libya and the continuing saga of oppression by repressive regimes in Asia, Africa, and Latin America have sent millions to flee their homes and seek refuge abroad. 
Migration creates tensions in recipient countries
In the developed world the massive influx of Muslim refugees from these regions has resulted in increased Islamophobia and violence against these refugees in many parts of the world.
As well, the rise in anti-Semitism in many places can be traced in part to the reactions of some to the plight of Palestinian refugees and the lack of any progress towards a two-state solution to the Israeli-Palestinian conflict.
Closer to home, the caravans of migrants from Central America massed along the U.S.-Mexico border are a major cause for concern.
Lack of economic opportunities at home, narco- and political violence, lack of educational opportunities and poor or non-existent governance force people to seek a better life elsewhere.
While most do not meet the definition of a refugee as defines by international law, they do pose a challenge for the countries through which they transit and their main destination – the United States.
Countries of the Northern Triangle (Guatemala, Honduras, and El Salvador) as well as some Caribbean states do nothing to stop the flow of people northward since it acts as an economic and social safety valve. 
As well, Venezuela has seen an outflow of over 5 million people fleeing from the Maduro dictatorship to neighboring countries. 
Refugee producing countries cannot sustain their populations and provide the services and security one would expect.
In addition, many states depend on remittances from their citizens who migrate to sustain their economies. In some cases, earnings from remittances exceed earnings from exports.
What can be done?
Increasing the budgets of the Red Cross and the UNHCR, funding decent camps in recipient countries, as well as contributions to non-governmental organizations (NGO's) can help mitigate their suffering and ensure that fewer die trying to reach distant shores.
Investments by developed states to improve economic conditions in these countries and ensure that jobs, education, health, and security services are available for all can also help keep potential migrants at home.
But migration has been a reality since Biblical times and will continue to be a reality.
I see no short- or medium- term solutions.
Dictatorships and wars are not about to disappear, and the causes of migration outlined above will continue apace.
Global conditions will continue to threaten the lives of many everywhere.
As such, we must address this crisis as humanely as possible, and accept the fact that we are, at least in part, our brother's keeper.
How can we do this?
There are a number of options open to us.
Investments by developed states to improve economic conditions in these countries and ensure that jobs, education, health, and security services are available for all can also help keep potential migrants at home.
These investments can come from governments or from the private sector. 
Given the high levels of corruption in the Central American Northern Triangle (Guatemala, El Salvador, and Honduras), I believe that government and private sector aid to these countries should be funneled to non-governmental organizations (NGO's) whose reputations are good and have direct connections with the local population.
Government to government aid should go to projects aimed at political, economic and social reform, in order to address the structural weaknesses in governance that these governments suffer.
A good example of this is the announcement last week by the Canadian government that announced that, with a commitment of $10 million over the next 4 years, Canada will work with the International Organization for Migration (IOM) and the United Nations Refugee Agency (UNHCR) to assist women and girls affected by irregular migration and forced displacement in Honduras, Guatemala and El Salvador.
Canadian Minister for International Development Harjit S. Sajjan said that working together is the only way we can end the forced displacement of people from Central America and Mexico. It is a major humanitarian and refugee crisis that disproportionally affects women and girls.
By working with partners like the International Organization for Migration and the United Nations Refugee Agency, Canada will support initiatives that will reinforce the safety and well-being of women and girls by improving living conditions and protection mechanisms.
While $10 million over four years may seem to be a pittance at first glance, Canada's record of working in developing countries with small but well-directed and managed projects has been very successful over the past four decades.
Working directly or with international organizations and NGO's, funds flow directly to those in need and in a position to address those needs rather than to governments where they may well be lost to corruption, greed, and political necessities.
Canada also has a temporary agricultural workers program, where workers from developing countries go there legally with all their rights protected and spend anywhere from 6 to 10 months working on Canadian farms. Instead of migrating illegally, they can come back year after year of invited by their employers and live in Canada temporarily without fear.
But the private sector has a serious role to play in this venture as well.
The same day that my article appeared in the press, U.S. Vice-President Kamala Harris announced seven new commitments as part of the Call to Action launched on May.
Businesses and social enterprises will make new, significant investments to address the root causes of migration by promoting economic opportunity. Commitments include those from: CARE International, Cargill, Grupo Mariposa, Parkdale Mills, PepsiCo, JDE Peet's, and PriceSmart.

In addition, Mastercard, Microsoft, and Nespresso—who announced initial commitments in May—announced further action in the region. As a result, businesses and social enterprises have invested more than $1.2 billion in response to the Vice President's launch of the Call to Action.
According to the White House, Mastercard committed to bring 5 million people in El Salvador, Guatemala and Honduras into the formal financial economy and to digitize 1 million micro and small businesses.
To achieve that goal, Mastercard has announced a commitment of $100 million in investment in the region, and that they have signed a memorandum of understanding with the Ministry of Economy of Guatemala to establish a Digital Country Partnership to facilitate digital acceleration in areas such as commerce, social benefit payments, transportation, tourism, and economic development for small and medium-sized companies.
In addition, Microsoft has committed to expanding internet access to up to three million people in the region by July 2022 and to build on its global skills initiative to provide access to digital skills learning paths to connect people to skills and certifications. 
Microsoft's Airband initiative is now on track to expand broadband internet access to 4 million people by 2024. In addition, Microsoft will commit to training over 100,000 individuals in the next three years, including in soft, technical, and digital skills, enabling them to access higher-paying, local jobs.
These are very promising initiatives.
The idea is to keep would-be irregular migrants at home, to technologize local economies, and provide citizens of those countries with the tools that they need to participate in the global economy. Education and jobs, not charity, are key here, and these tools will help keep would-be economic migrants at home and contributing to a growing local economy.
Doing good works. 
The private sector investments in these countries will not only help mitigate the challenge of ending the tragic flows of economic and political refugees to the North but also limit the role of the criminal gangs that feed on these victims of poverty and hopelessness.
As local economies offer good jobs and training for their citizens, the incentive to turn to crime will be reduced and people will want to stay at home. This initiative will also create good-will and new markets for the companies that invest in the Northern Triangle, increasing their local revenue and market share.
These win-win initiatives may not reverse the flow of people northwards tomorrow, but they will create the foundations of economies that can eventually offer hope to their citizens.
And hope in the future is what these people need in order to stay at home.  
But what of those 26 million refugees worldwide whose lives have been threatened by repressive governments, violent gangs, narco- and political terrorism? Private sector investment in their home countries alone cannot alleviate the root causes of their migration, nor can it guarantee their safety and lives.
Refugee movements create a series of problems for recipient countries that must also be addressed.
First, the citizens of the recipient countries must be sensitized to the fact that these refugees face life or death situations and cannot return to their homes. In many cases, neighboring developing countries lack the resources or infrastructure to settle them.
Developed countries have the resources. What they must do to replace fear or animosity towards refugees is to develop policies to ensure that citizens feel that they too are equitably treated while the government assists refugees and that the policies encourage rapid refugee settlement, integration and contribution to the local economy and society.
Creating a sense of humanity, fairness and hope for all is the way to replace fear and jealousy. The best way to achieve this is through thoughtful policies and civic education from a very young age.
Extremist populist leaders and politicians are known to use immigration as a political tool to instill fear among their followers as we have seen in the United States, Hungary, Holland, France, the United Kingdom, and other places.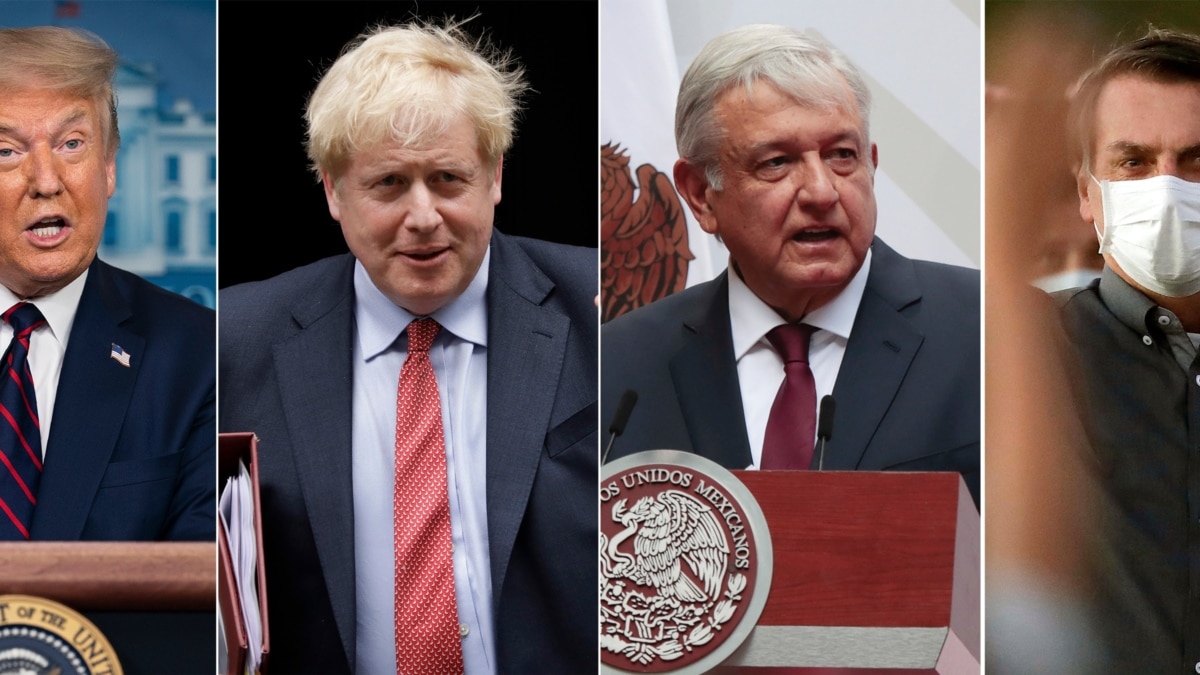 Moderate leaders and politicians need to develop policies with a long-term view and demonstrate a degree of fairness and balance between being our brother's keeper and ensuring that all citizens feel fairly treated relative to those that are being helped.
While civilized societies must not abandon those suffering persecution and facing certain death, building a sense of community and equitable treatment for all can contribute to greater acceptance and social stability during a time of crisis. 
Second, with an eye towards building community, refugees must also be made to understand that part of the deal involves their integrating into their new society. This means that they must adapt to the receiving culture (not the other way around), learn the language, and leave behind some of their cultural baggage as they begin a new life in a new country.
Being a stranger in a strange land is not an option. 
Displaced people must accept that their reality demands change and adaptation. They should not expect to change the culture of the receiving society to meet their cultural or religious requirements.
This requires the active participation of receiving governments and societies in order to create bridges with migrants and give them tools, a sense of acceptance and opportunity and a timeframe to learn about and adapt to their new countries of residence. 
All of this requires time in order to achieve the needed change of mentalities in the countries affected.
How do we achieve these two goals?
One way to achieve this is to create groups in each country made up of former refugees who have successfully resettled business owners, citizens and legislators from all sides of the political spectrum to develop realistic programs and policies that can guide all to a smooth adaptation to their new reality. Reception committees at their point of entry should include both citizens and previous refugees who share the refugees' language and culture to receive them in their own language and ease their way into their new reality.
Governments alone cannot do this, but they must lead the way.
They must involve the public as a full partner in developing the long-term education and immigration policies that will achieve a sense of inclusiveness and openness that can facilitate a smooth transition for all. The private sector can also contribute training and education programs to accept refugees and prepare them to integrate into society and fill available jobs. Since most developed countries today face a crisis of diminishing numbers of young workers to sustain increasingly older populations, training and acclimatizing refugees cannot only help them but also help make a long-term contribution to the society.
It won't be easy in this interlinked yet polarized world, where many citizens of developed countries may not value the benefits of short-term sacrifices for long-term gains. But it is the responsibility of leaders to develop the structures to implement the polices to achieve this goal.
Absent this change of mentalities, millions will be condemned to suffer torture, imprisonment, or certain death, or a lifetime of living in infrahuman conditions in refugee camps.
Can moral societies condone this?
Eduardo is a former deputy spokesperson for Ban Ki-Moon.
He is an expert in public diplomacy.
---
The views and opinions expressed here are those of the author and do not necessarily reflect the official policy or position of CEIM. Any content provided by our bloggers or authors are of their opinion. The content on this site does not constitute endorsement of any political affiliation and does not reflect opinions from members of the staff and board.