Mexico's Supreme Court chose to decriminalize abortion on the 7th of September 2021.
This is, not just a cause for celebration, but a step forward in a country that has long waged war against women on all social levels.
Mao Zedong wrote, "women hold up half the sky".
It was his belief that, by allowing women more rights and liberties, it would help advance society.
This is not to say Mao's political thoughts were without flaw – China would benefit greatly from a stronger gender balance in government[1] – however this quote aptly summarizes the importance of women in all societies.
Throughout the last year, Mexican women have protested against the increasing number of femicides in the country.
Despite the overwhelming number of protests and discontent the government has been slow to react, this is due in part because AMLO does not support feminism nor women.
In a society deeply entrenched in machismo values it is unsurprising; jokes about feminism are considered socially acceptable, as well as discussing women as objects or accusing their success to be the product of their 'feminine wiles'.
Regardless, Mexico's Supreme Court has taken a significant step in protecting women by decriminalizing abortion and this should not be understated.
Supreme Court Chief Justice Arturo Zaldivar stated, "It is a watershed in the history of the rights of all women, especially the most vulnerable."[2]
Conversely, the USA's Supreme Court took a huge step back in allowing Gregg Abbott the republican governor of Texas to implement a law prohibiting abortions once medical professionals can detect cardiac activity[3].
This is at around six weeks mark and occurs before most women are aware of their pregnancy.
It also opens up anyone who provides abortion aid to a civil lawsuit by private citizens not directly involved.
While Texas' new bill was passed in May it is by far the first attempt of the state at overturning Roe vs Wade.
Back in 2013, a similar move was attempted but was eventually struck down by the Supreme Court but not before 40 plus of the state's abortion clinics had to close.
To agree or disagree with abortion is a personal decision.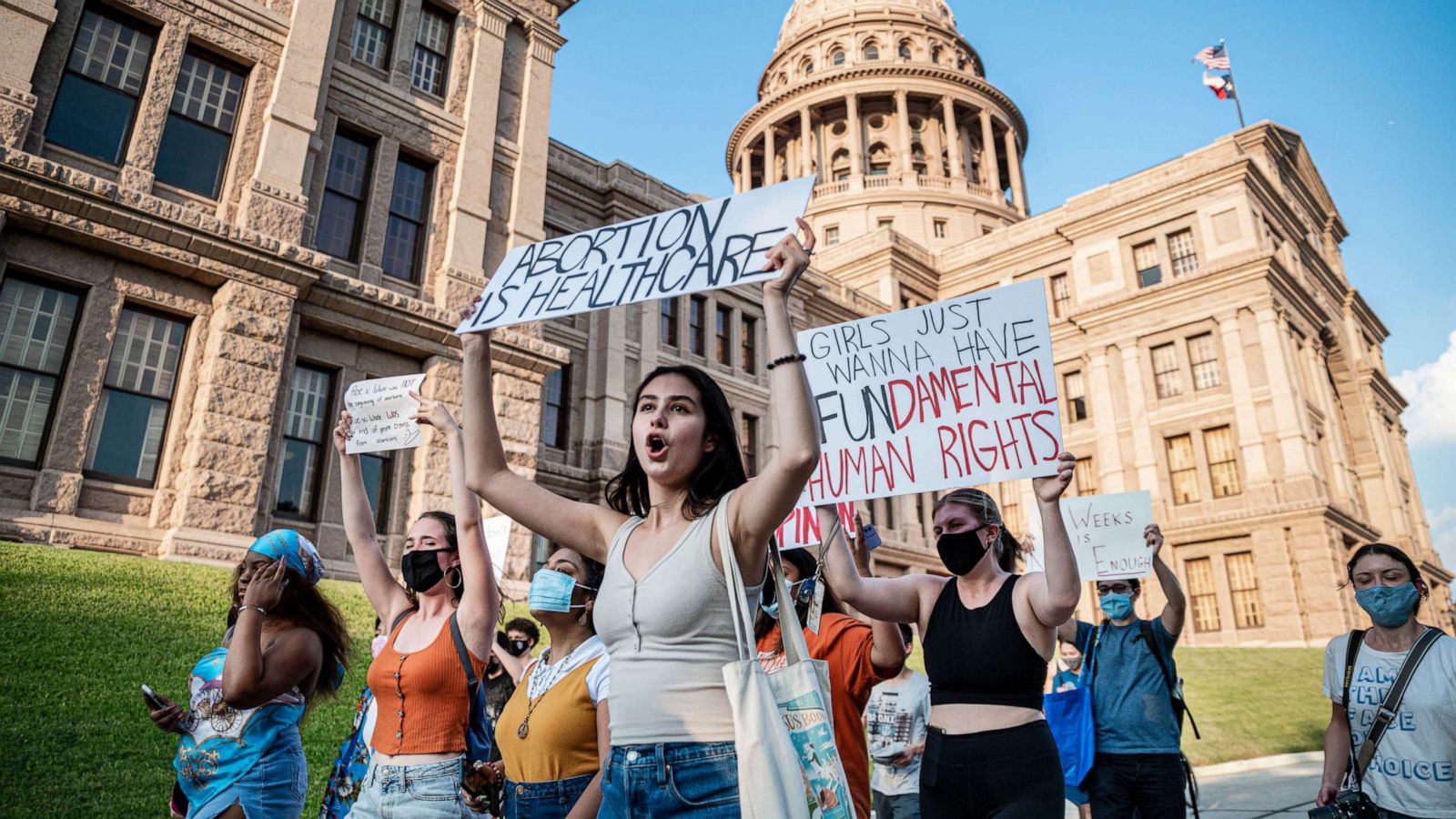 Whether it is because of religious beliefs or personal ethics, there is nothing wrong with being pro-life.
Until those beliefs are enforced on others, that is the problem with the pro-life movement.
It does not respect the personal freedoms of others, and seeks to criminalize abortion.
To decide to have an abortion is a private matter but to have the available tools to do so is a right. Women should have access to safe, legal abortions free of the scrutiny of religious views.
More importantly, making abortions illegal does not stop them, it only makes them unsafe and leaves the most vulnerable in even worse positions.
The war on women is not just taking place in the west with the increased regulations of abortions in the USA
The Taliban has claimed that "women's rights will be respected within the limits of Islam".
This is a misleading statement intended to appease the West, as women already are suffering under the return of this extremist government.
It promises nothing but the enforcing of an archaic system that sees women as inferior and deprives them of personal freedoms.
The Afghan government cabinet is filled only with men.
At Kabul's university women and men are being separated for classes, it probably will not be long until women are barred from certain careers if not all of higher education[4].
In 2021 we should all consider ourselves feminists, though the media and patriarchal institutions have done much to discredit the movement.
Feminism is about equal opportunities being available regardless of gender in whichever profession, breaking traditional gender roles, and combating toxic masculinity.
It is as much about uplifting women as it is about allowing men to shed patriarchal expectations.
Any law that seeks to deprive women of personal freedom is detrimental to society as a whole, and in 2021 women – regardless of where they live, what they believe in and what they chose to do with it – ought to be treated as human beings, the same way men are.
By passing this law, Mexico has shown that is acknowledges the precarious position of women, especially indigenous ones, and is taking steps to rectify this.
It is a decision Mexicans should be proud of and hopefully the first of many more steps to protect the rights of women within its borders.
---
Tania Chen is a historian, writer and political analyst. She is a graduate of Bristol University where she did a BA in History, followed by an MA in Historical Studies.
Her areas of specialization are China in the 20th century, International Multilateral Organizations, and the Holocaust and it's representations in current media.
---
[1] https://www.nytimes.com/2017/09/25/opinion/women-china-communist-revolution.html?smid=tw-nytopinion&smtyp=cur
[2] https://www.nytimes.com/2021/09/07/world/americas/mexico-supreme-court-decriminalize-abortion.html
[3] https://www.theguardian.com/society/2021/sep/02/us-supreme-court-refuses-to-block-radical-texas-abortion-law
[4] https://www.theguardian.com/world/2021/sep/03/afghanistan-women-defiant-amid-taliban-crackdown
---
The views and opinions expressed here are those of the author and do not necessarily reflect the official policy or position of CEIM. Any content provided by our bloggers or authors are of their opinion. The content on this site does not constitute endorsement of any political affiliation and does not reflect opinions from members of the staff and board.