I am writing this article on September 30th, the National Day of Truth and Reconciliation with indigenous people in Canada.
On this new national holiday Canadian descendants of the settlers or "settler society" are invited to reflect upon the injustices committed against indigenous people throughout our history, especially the residential school system established in the 19th century to separate indigenous children from their families and cultures – a tragedy that led to thousands of deaths and generations of indigenous survivors emotionally and culturally displaced.
And this led me to thinking, we must remember the past and honor the victims.
But we should also reflect on where we want to go from here and how we will get there.
Nothing can be done to change the past.
All that we can do is change the present to affect the future.
And where are we now?
What do indigenous people want?
How do they effectively communicate this to settler society so that we can all understand, a national dialogue can occur, and solutions be found?
To date, I have no grasp of the concrete demands of Canada's indigenous peoples.
I would like to see a list of ten concrete outcomes that indigenous people would like to achieve with precise definitions of each.
Do they want territorial independence?
Do they want better education and health care?
Do they want to establish their own economic base so that their peoples can engage in the global economy while retaining their identity and culture?
Do they want to be part of Canada?
Do they want to continue to live in remote areas where the cost of importing staple goods is beyond their economic capability?
Do they want self-governance without settler supervision?
Is it feasible to expect Canadian taxpayers to fund indigenous economies with no say in how the funds are administered?
Can self-government bring good governance with strong investments in education to give indigenous people the tools that they need to compete in a global economy?
Can mainstream society build the bridges required to make indigenous populations feel at home in a multicultural world?
Can indigenous people effectively use technology to both meld with the global economy yet maintain their languages and cultures alive?
The list goes on.
Do indigenous people want to pursue victimization or empowerment?
To the uninformed and on the outside like me, it seems that conversations continue to spin in circles with little real progress being achieved.
Awareness and education are fundamental to achieving the beginning of a dialogue.
Settler society must understand the historical trauma of indigenous people being dispossessed from their land and way of life.
Of the impact on their bodies of alcohol and drugs to numb the pain brought around by these traumas and the concomitant sense of hopelessness that this brings.
And the effect of a global society that appears to have no room for them.
Indigenous people must realize that they must adapt to meet the challenges of the present and the future. All societies are undergoing a massive transformation accelerated by both technology and COVID 19.
This applies to indigenous populations as well.
They cannot not remain wedded to their ways and expect to survive and thrive.
Indigenous peoples have much to teach us about philosophy and spirituality. About respect for nature and the environment.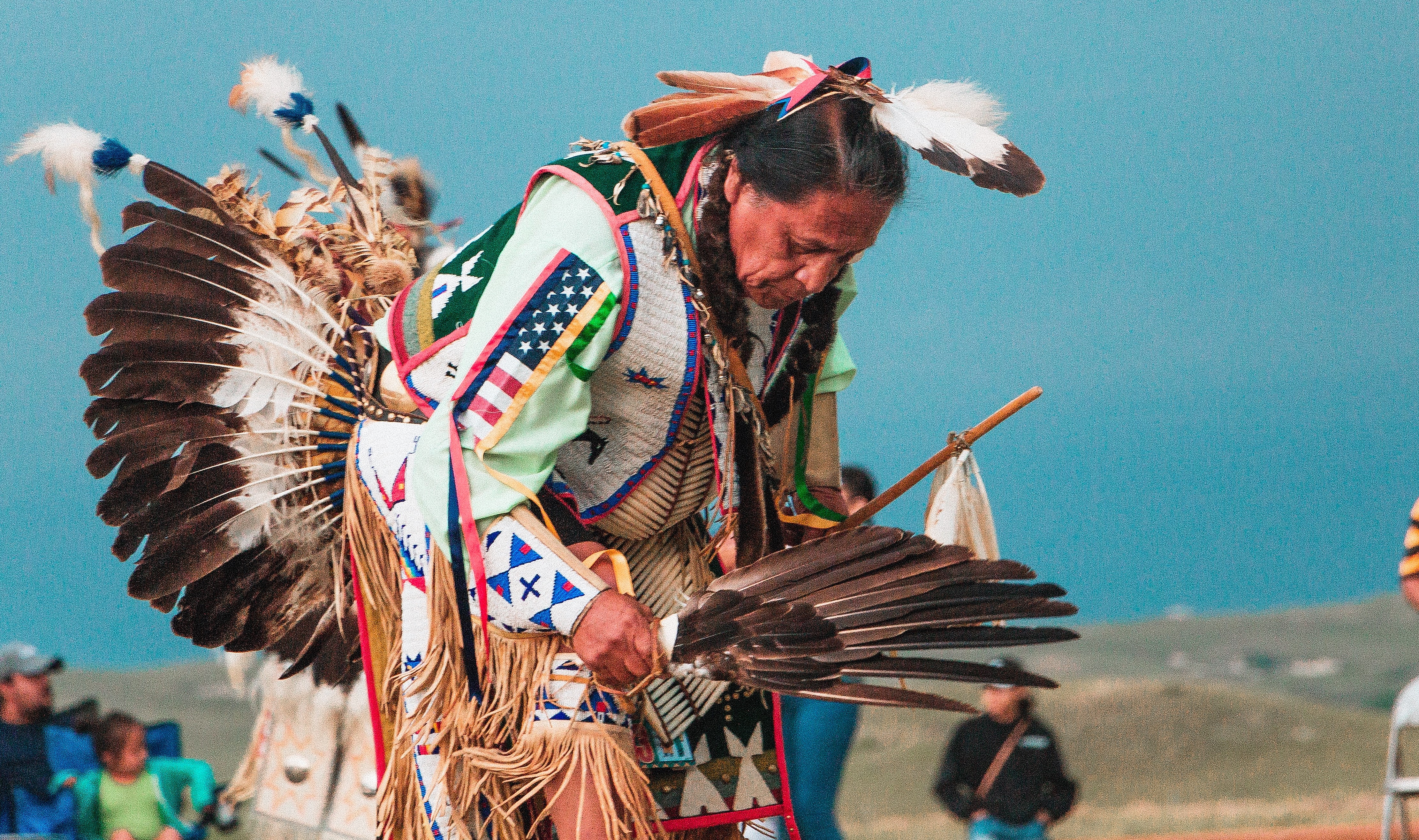 About the limits of a consumption-based economy in a world of limited resources and fragile ecosystems.
Is settler society humble enough to recognize that we can learn from indigenous peoples and that, in some ways, their ways are better than ours?
Can we teach and learn mutual respect and put aside our prejudices and start afresh, leaving history in its place and creating something better not to address the past but to prepare for a common future in which all are free to enjoy their culture and create a viable modus vivendi?
That is my reflection for this day, a reflection I hope all will undertake to ensure that indigenous societies everywhere find common ground with settler societies and create a more just and inclusive world, one based on respect and acceptance and not power and exclusion.
I look forward to your comments.
Jim Shohet (Sidney, BC)commented:
You have asked all the right questions.
And you have clearly brought to light the challenge indigenous groups face in becoming a productive and independent part of a society that is currently being whiplashed by technology and Covid.
You wrote a very powerful line "… Do they want to pursue victimization or empowerment?…"
I see 3 headwinds to indigenous success.
The first is their feudal structure.
They are not united as a people and cannot come to a consensus to respond to your 10 questions.
They are run by a system of "Chiefs and Indians" where the former drive Cadillac SUV's and the rest dismantle their porches and burn them for heat in the winter.
Each band chief does what he (she) thinks will best serve their own immediate families.
They are the elite ruling class, while the rest of the band have no path to a better future.
High teenage suicides are an indication of hopelessness.
When some bands do try to move forward, perhaps by becoming involved in energy projects that provide jobs and financial royalties to the band at large, they are often overuled by Grand Chiefs, or hereditary chiefs or sideswiped by US sponsored environmentalists.
Many years ago the chief of a northern Ontario band called on the Federal government to help some of her members who had no housing in sub zero winter temperatures.
When asked what she did with the 3 million dollar housing payment sent annually to the band, she refused to answer.
That particular government passed into law a requirement for annual audits to make chiefs accountable and transparent to their own members.
That law was tossed out when the current government took over.
Why? Doesn't the Canadian taxpayer have a right to know how their contributions are spent.
Don't band members need to see how much money their chiefs are taking?
Second is that we have made them absolutely dependant on a special brand of Federal welfare. With monthly(?) allowances, free medical, dental and eyecare, limited or no sales tax on goods, services and vehicles, life is marginal but secure.
It is not feasible for them to throw away those perks and begin to pay for all of that themselves.
It also would require a huge change in their own thinking to embrace ownership rather than handouts.
The majority do not paint or repair their own dwellings because they attribute no value to them…they may have suffered at the hands of colonialists as payment but there is no sweat equity in the assets they own.
Hence their yards are littered with broken toys and abandoned vehicles.
Third is our own government who doesn't know where to start to help organize or unite the numerous tribes so that they can move forward.
Also, I sense that they are not really interested as 4% of the population identifies themselves as indigenous and politically that's not enough votes.
I don't think that there is any will or ambition within the Department of Indian Affairs to make changes.
Far easier to administer the funds and plod on to their admirable pensions.
After all, the election is over, and what better example to follow than their leader who chooses the first annual indigenous national day of Truth and Reconciliation to take his family on a vacation to Tofino!
We should understand that progress is possible.
There are some bands with educated members and strong leadership who have excelled in building strong businesses, training and employing their band members and building a strong community.
I know for certain the Osoyoos Indian Band who have built and now operate their Desert Golf Course, N'kmeep Campground ànd Inkimeep Winery.
Also the Squamish First Natíon and their real estate holdings, including the rebuilt Mosquito Creek Marina, Lynwood Marina and a few others businesses in North Vancouver, BC.
No doubt there are many more success stories across this great country.
The first step in helping indigenous communities to thrive is for them to choose and follow a strong leader, educate their young and have them decide how they could move forward.
Once they have a plan, the Department of Indian Affairs should support them with their own vast resources and managerial skills and assist them moving forward.
It has to start somewhere, probably in the more populated or urban areas and then become a blueprint for the smaller tribes.
It has to start soon.
Eduardo is a former deputy spokesperson for Ban Ki-Moon.
He is an expert in public diplomacy.
Los puntos de vista y opiniones expresados ​​aquí son los del autor y no reflejan necesariamente la política o la posición de CEIM. Cualquier contenido proporcionado por nuestros bloggers o autores es de su opinión. El contenido de este sitio no constituye el respaldo de ninguna afiliación política y no refleja las opiniones de los miembros del personal y la dirección.