Anger and frustration
Those are the reactions I have had from readers since I published my series of articles on the current situation in Ukraine.
Anger against the unprovoked invasion of Ukraine by Russia and frustration at watching millions of Ukrainians flee to neighboring countries to avoid death from indiscriminate Russian bombings while the West caters to Putin's "sensitivities" by denying it will involve itself militarily.
We have watched this 24/7 on live television with absolutely no respite.
The human toll has been overwhelming, and the scenes of brave Ukrainians have been matched by the brave leadership and marvelous public diplomacy carried out by President Zelensky and other leaders.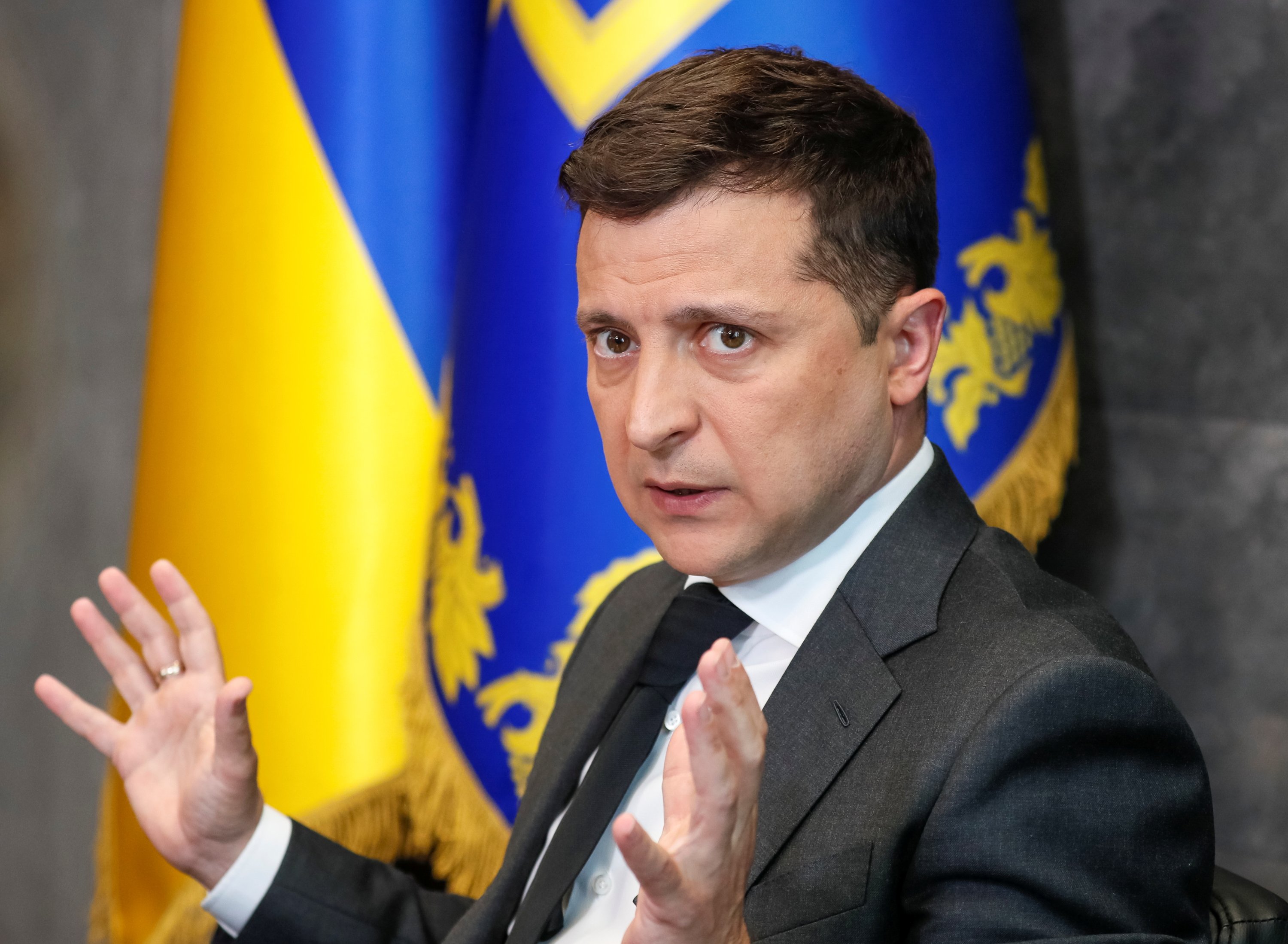 His speeches have galvanized the West and undoubtedly irritated Putin's "sensitivities" as much as the bravery of Ukrainian soldiers and civilians and his own military's inability to score a quick direct hit before the world united against him.
The main question is one of perceived Western callowness.
We hear of sanctions.
Great.
They are making an impact by bringing the war home to the average Russian who is, unfortunately, unaware in the most part that Russia is indeed "at war" subjecting Ukrainians to massive suffering and destruction.
Indeed, any Russian who speaks of war or invasion with respect to Russia's aggression in Ukraine is liable for up to fifteen years in prison.
Yet the West knows that Putin cannot easily back down since any sign of weakness could compromise his political position.
He has threatened expansion of the military campaign and the possible use of nuclear weapons should he continue to be opposed.
The West asks for patience so that sanctions can force Putin to withdraw in the hopes that escalation can be avoided.
The question is: do we have the time to wait?
Putin must deliver a victory and quickly, and he will do so at whatever it costs the Russian and Ukrainian peoples.
Indeed, absent a victory at whatever the cost in lives, his position will become untenable.
Putin's cocked nuclear gun has the West frozen in the headlights with respect to a military action, afraid of even allowing Poland to donate its air force jets to the Ukrainian military.
His military was stuck in a sixty-kilometer motorcade some kilometers outside Kiev.
A quick conventional attack by the West backed by their own nuclear threat could have taken these forces out and destroyed Russia's war making capability to a good degree. This would have left Putin with the decision to use the nuclear option (which he has already threatened) or else leave power (which he does not want).
Now these troops have been dispersed and a major opportunity lost.
It is time to call Putin's bluff.
The main question is whether his generals want to risk all-out nuclear war.
Will they risk following him down the path of possible global destruction or will they put the brakes on his ambitions?
From the body language of senior defense officials in their public photo ops with Putin, and the performance of Russian soldiers in the field to date, I would say that they would not agree to a Russian nuclear option.
Perhaps one might respond that we should not take the risk.
But sooner or later, we will have to take the risk given Putin's expansionist dreams.
Anger and frustration are not often good bases for taking military decisions.
But neither are fear and appeasement.
Had the West stopped Hitler in 1936 and 1938, World War II could have been avoided.
One might argue that Hitler had no nuclear weapons, but that Putin does.
But the West does too, and the Russians must consider this as well.
If the West lets the Russian military know that they will not be held responsible for human rights violations and will be allowed to leave Ukraine peacefully if Putin's orders are rejected, this might induce them to change their minds about supporting Putin's rash nuclear option.
As we seek to develop mitigated risk exit strategies from this mess, it might be one more way of adding immediate pressure on Putin.
This, coupled with an even more aggressive ratcheting up of sanctions and establishing a no-fly zone would be an effective option.
Ukraine cannot be held hostage by Putin, nor should the West continue putting up with Putin's nuclear blackmail.
While this is not an option to be taken lightly, neither is the ongoing spectacle of widespread Ukrainian suffering and death, the creation of millions of refugees scattered across Europe, and the dismemberment of a free and democratic society.
So, I ask again, do we have the time?
Eduardo is a former deputy spokesperson for Ban Ki-Moon.
He is an expert in public diplomacy.
---
The views and opinions expressed here are those of the author and do not necessarily reflect the official policy or position of CEIM. Any content provided by our bloggers or authors are of their opinion. The content on this site does not constitute endorsement of any political affiliation and does not reflect opinions from members of the staff and board.